A different view of the bay.
We have been coming to the bay for years and have rarely explored the footpaths and bridleways away from the coastline. So with the beaches and the bay streets feeling very busy and stop-start when trying to maintain social distancing, we decided to go off-piste away from the coast.
After buying the trusty OS paper map from Muir Lea Stores, we opened her up to find lots of footpaths that we have never walked before! We decided on a 6 mile loop starting just around the corner of the sweet shop, outside the Albion Street fish and chip shop (always our favourite!).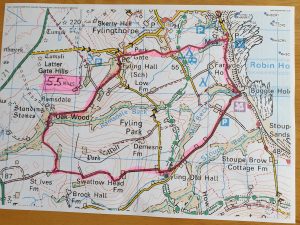 The 2.5-3 hour hike passed Fyling Hall School, Ramsdale Mill and Boggle Hole (via the beach if the tide is out), taking you through scenic forests, fields and farmland. We came across some long horn cows, sheep, ducks and hens.
Whether you go in the anti-clockwise direction via Fyling Hall School or clockwise via Boggle Hole you will be climbing uphill for the first half of the route. The anti-clockwise route is our preferred but has a steeper start whilst the clockwise route is more of a gradual climb. Either way, it's a lovely walk. Here are some of our snaps.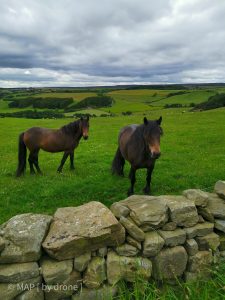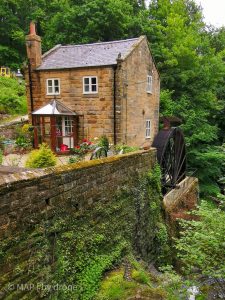 Favourite spot: if you take the cliff footpath back from Boggle Hole then there are some lovely views across the bay!
Things to do: Grab some fish and chips and a drink from the bottom of the bay at the end of the walk!
Route length: 6 miles
Time: 2.5-3 hours
Difficulty: Moderate